Warning
: Declaration of SLB_Content_Handlers::get() should be compatible with SLB_Base_Collection::get($args = NULL) in
/home/rasahe5/public_html/wp-content/plugins/simple-lightbox/includes/class.content_handlers.php
on line
281
‎8 Tips for a Toxic World

1.) DON'T LET YOUR PLASTIC BOTTLES GET HOT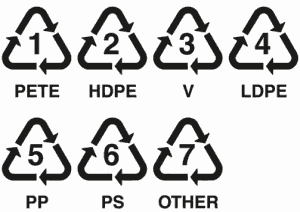 Plastic manufacturers use toxic chemicals in the production of many items we use regularly. Look at the little triangle recycle symbol on the bottom of your plastic bottles. If it's a 7 this tells you the material is a 'polycarbonate' and leaches Bisphenol-A. Bisphenol-A is linked to Cancer & can cause a variety of health problems. Keep those plastics cool.
2.) DRINK ENOUGH FLUIDS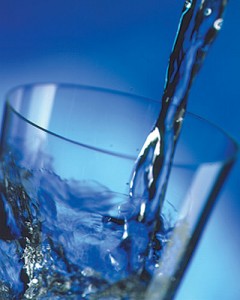 Staying hydrated keeps our metabolism up and our kidneys flushed & clean. Here is a simple test to see if you have adequate fluid levels: Sit down on a chair with your hand on your lap, face down. Look at the puffy veins on the back of your hands. Slowly bring your hand up always looking at the veins. Note when they disappear. If it is below eye level, you are fluid deficient. If they disappear at chest level you are about a quart low. Drink more water! ~ You can also add Selectrolytes™ to each glass you drink to boost your body's absorption capability.
3.) SWEAT
Sweating releases toxins from the body. We love the Far-infra red Sauna. FIR stimulates release of toxins at a deeper level than other forms of sweating. If you don't have access to a FIR sauna some other things you might try are yoga, running, aerobic exercise, or sitting under a warm sun.
4.) GET RID OF MERCURY FILLINGS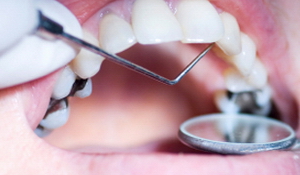 The use of mercury is banned in many countries. It is the most toxic of all the heavy metals and is known to be a neurotoxin.

"A neurotoxin is a substance which inhibits the functions of neurons. Neurons are found throughout the brain and nervous system, and the function of these unique cells is critical for a variety of tasks, ranging from autonomic nervous system jobs like swallowing to higher-level brain function."

5.) FIND OUT YOUR BODY'S TOXIC BURDEN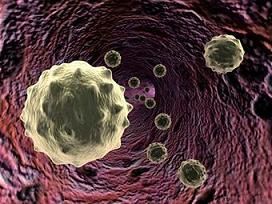 Toxic burden testing tells us something about what chemicals we have been exposed to. Toxin exposures are responsible for many health problems we face today, and many people are dangerously unaware. We use hair tissue mineral analysis, CBC's (complete blood chemistry reports) and Autonomic Response Testing to help identify a persons body toxic burden.
6.) NEVER MICROWAVE FOOD & PLASTIC TOGETHER
I personally don't own a microwave and encourage my patients not to use one. However, microwaving food wrapped in plastic is a perfect way to infuse the toxic chemicals used to make the plastic into your food – Not a good idea. Instead, warm your food the old fashioned way in a pot or use a microwave safe glass container.
7.) DETOX A LITTLE EVERY DAY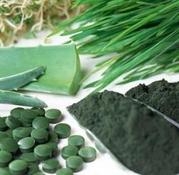 One simple way to help your body get rid of toxins is to take Chlorella. Chlorella is one of the most studied therapeutic foods on the planet. In practice, many patients report chlorella benefits their digestive function, lessens brain fog and provides a general sense of well being.
Studied Chlorella Benefits Include:
The ability to strengthen the body's own 'anti-oxidant system' including elevating glutathione production.

Proven assistance in detoxification of multiple bio-toxins and neurotoxins including mercury and lead.

Its ability to help regulate blood pressure and fat metabolism, improving the functioning of the liver.

Immune strengthening properties leading to increased protection against infections caused by bacteria, virus and fungi.

Natural support of gastro-intestinal function by cleansing the colon and bowel

Its beneficial effects on the eyes when there are tendencies towards macula-degeneration and cataracts

Support of healthy bone and tissue growth in children and supply of vital nutrients to bones, joints and muscles in adult
You can order our favorite brand of Chlorella (not all chlorella is created equal!) here at the raSahealth Wellness Store.
8.) STAY INFORMED!
Subscribe to our blog, visit us on facebook and connect with us on twitter for consistent updates & news on holistic health for you and your family. We are committed to arming you with choices, insights and tools that can determine a greater health picture for you, your family, and our world. Stay Connected!
Also, check out these informative resources for more information on toxicity in our lives.
Bonus Tip!
9) ASSESS YOUR RELATIONSHIPS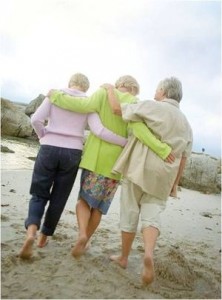 Another form of toxicity we experience in life may be through our relationships with others. Take some time to review, assess, heal & eliminate the toxic relationships that do not positively serve you. Start replacing them with nurturing, supportive, and empowering connections. Your overall health will be much better for it. =)
And as always, if you find this information useful…go ahead & SHARE it with your friends! We can all learn from each other.