Warning
: Declaration of SLB_Content_Handlers::get() should be compatible with SLB_Base_Collection::get($args = NULL) in
/home/rasahe5/public_html/wp-content/plugins/simple-lightbox/includes/class.content_handlers.php
on line
281
Have you dreamed of doing a Triathlon but found yourself thinking, "I'm TOO old, TOO Fat or TOO Slow?"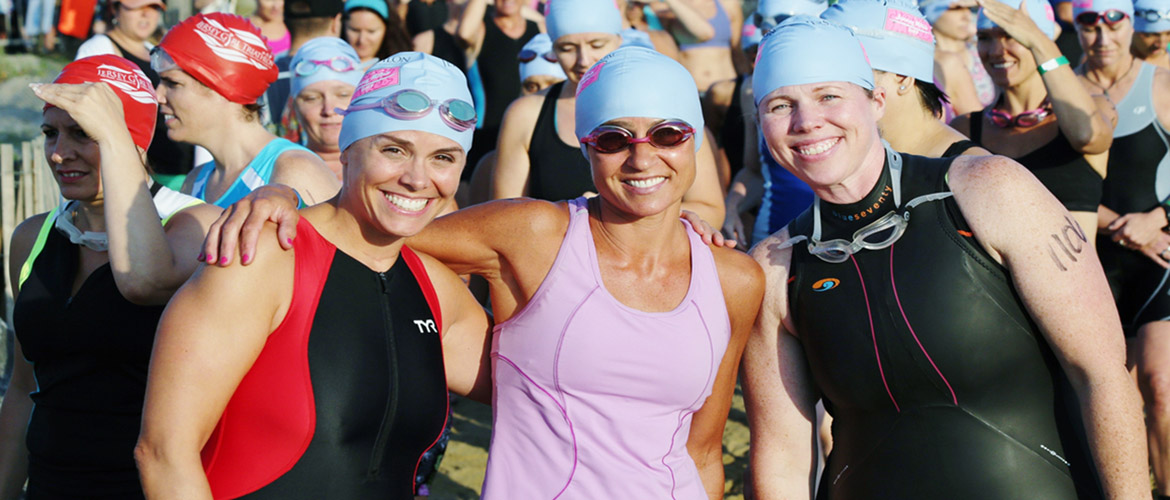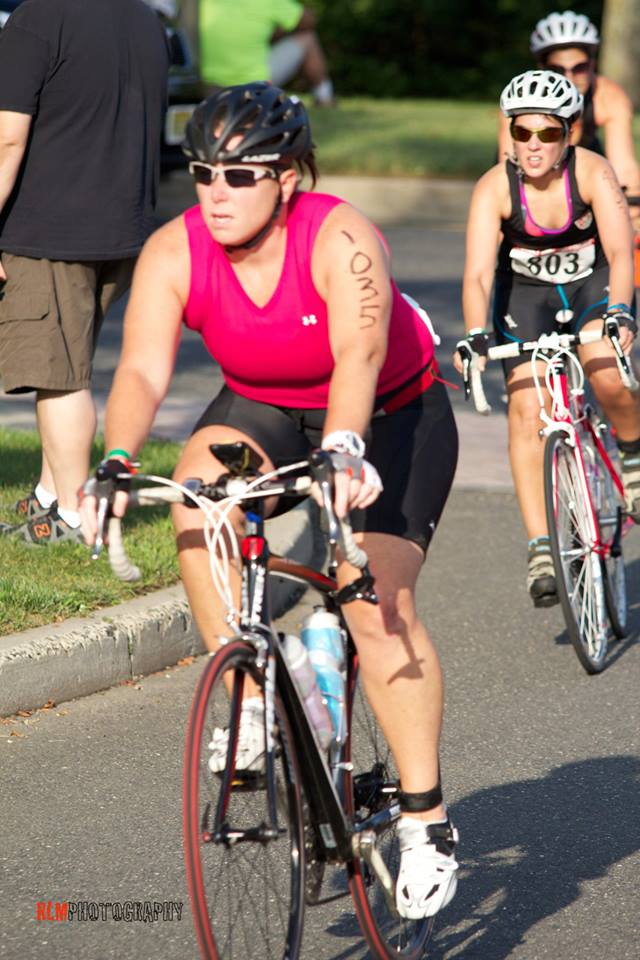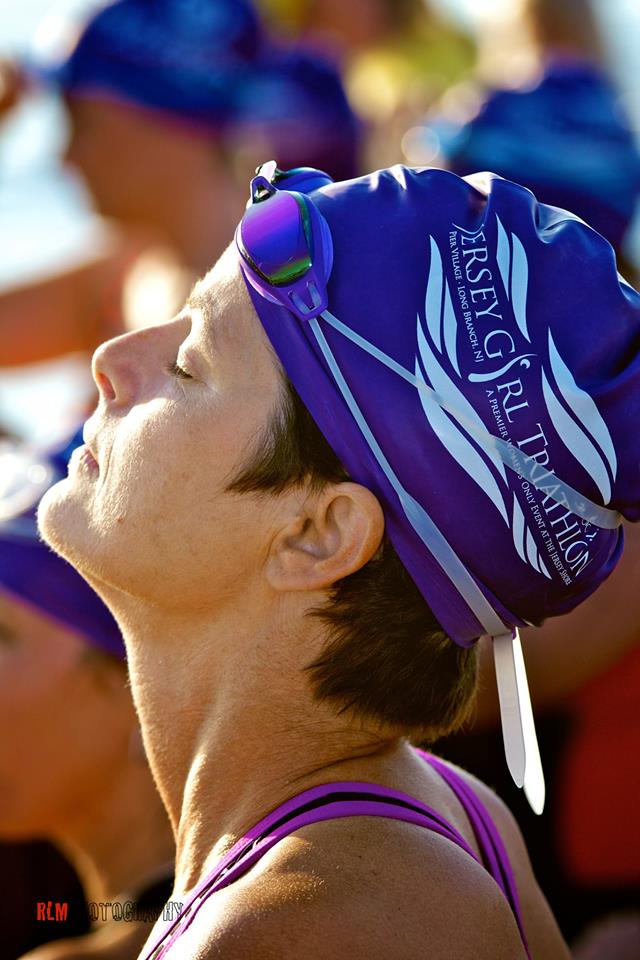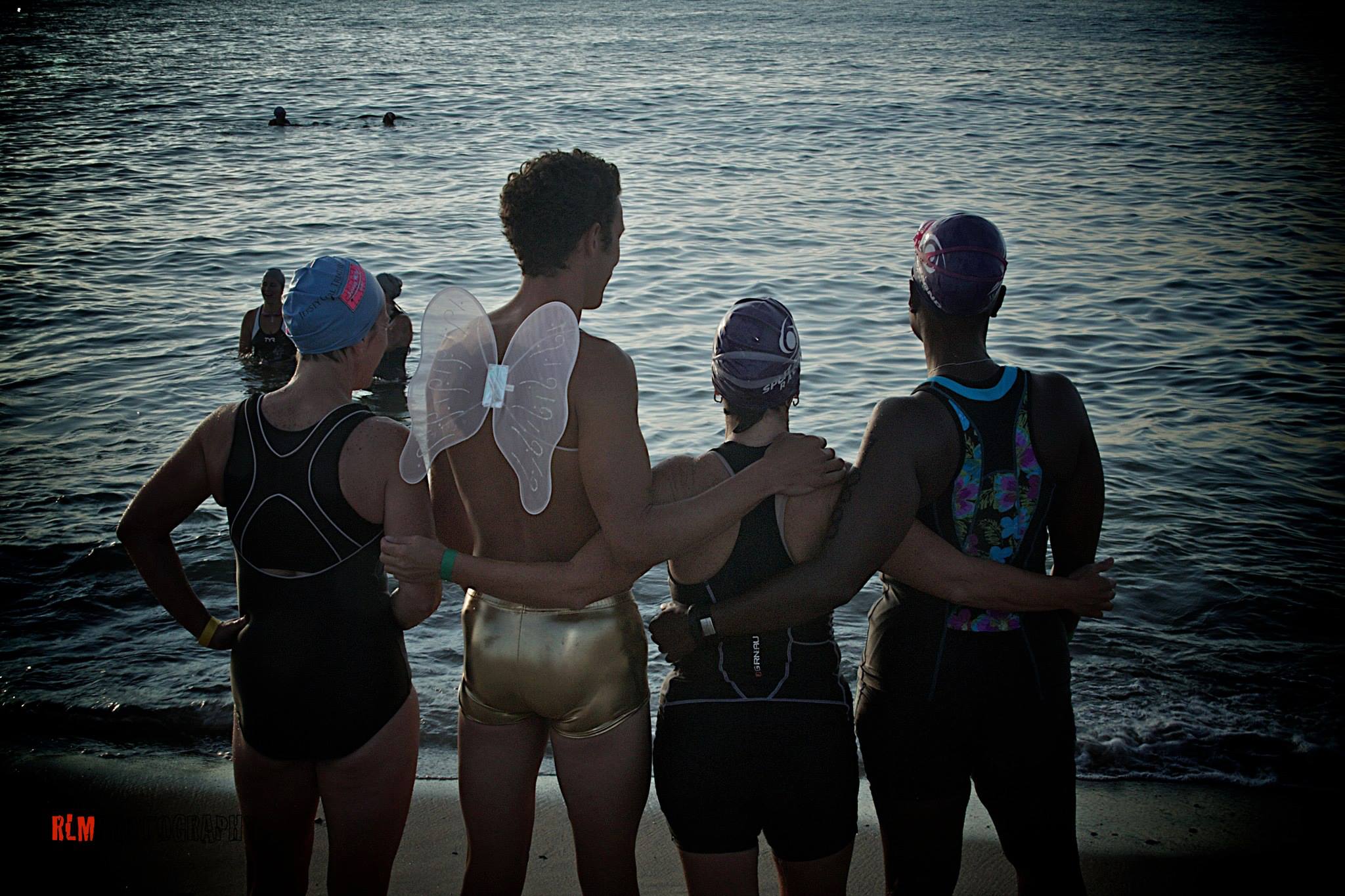 Remarks by 1st time Jersey Girl Triathletes 2013
"I just wanted to thank you! It seems like we were head to head on all the events. In the water when I was having the most difficulties you and my angel Jaime never left and continued to encourage me until the end..we saw each other during the bike and the run, somehow we got separated..on our way out we saw eachother again and you came over and gave my a hug, a much needed hug. Thank you for being kind!! These are the memories I will treasure most – the place where strangers became supporters and we where all one!! Such a great experience, can't wait for next year! Thank you!! I still can't believe I did it!! :)"
"Seven months ago I couldn't walk without pain and therefore received a new titanium hip. Today I finished my first triathlon!! Couldn't have done it without the great motivation from my team fun and all the incredible people involved…. From the volunteers to my fellow athletes. Thank you Jersey Girl Tri for a most amazing experience. Can't wait to do it again !!!!!!"
"This 66 year old had such an amazing day! Thx to all the Jersey Girls who cheered me on! You are an inspiration! Thx also to all the coaches, Doug, and the volunteers."
"Thank you so much to ALL involved with the Jersey Girl Tri. Thanks to YOU we conquered our fears and completed a great race!!! Thank you to my school buddies who teach me that with determination anything is possible."
"I loved doing my first triathlon with the guidance from my awesome sister!! Great job Jersey Girls!!!"
"You have no idea how much you helped me physically and most importantly mentally…I was having a breakdown and you were so wonderful and kind with your words. If it wasn't for your encouragement I would not had finished! You are an awesome person, an inspiration!! And I am forever thankful, with your words you helped me accomplish!! I hope to see you again next year!!"
"A BIG shout-out & thank you to "Jersey Girl Tri" for an AMAZING day from beginning to end! From the beautiful sunrise that greeted us at 5:30 am … to the friendly camaraderie from 1000+ women … to the helpful volunteers & angels … to the town police & authorities … to the many family members, friends, and cheerful people who came out to support us … this was a first-class event all-around! And, a special note of gratitude to Brian Shea, Doug Rice & their teams – for their energy, support, and tireless hours that went into orchestrating this event for us! So today, hold your head up high and be grateful for your health and accomplishment! We are all achievers, winners, finishers … and "Jersey Girls!" Congratulations everyone!!"
"Eric (Swim Angel) you were the perfect partner. You supported me but did not enable me. You coached me and you created the space for me to find my way. God Bless You. Brian Shea you are one of God's Angels sent to remind us Jersey Girls of our potential and purpose. To the Volunteers you gave us the indisputable message to Serve above all else. My First Tri @ 60 years young and I promise if I do not participate I will be a volunteer. One of the most memorable days of my life."
What is the Jersey Girl Triathlon?
It's best described by this volunteer...."I was on bent knee for what seemed like hours (it was probably only minutes at a time) writing ages on calves for athletes who were so anxious that they could barely hold still. (I scolded those who were reluctant to say their age. How dare you be ashamed of how old you are when you are about to start a triathlon???)
I watched crowds roar with excitement at each transition point. I witnessed many a tearful finish INCLUDING an unforgettable duo of women who crossed the finish line together, hand in hand as the two very LAST. The entire crowd clapped and cheered for them and I suspect that more than half of the crowd got a little teary-eyed.
I handed out sandwiches to medal clad first time triathletes who positively BEAMED with prideful delight over what they just accomplished.
Every single woman that competed in that race is my hero. I don't care how long she took. I don't care how old she is. I don't care if she trained her ass off or if she did not train at all. Thanks to each of you for displaying your fear, strength, doubt, hope, might, and will for thousands of spectators to witness. Thank you for showing us that all that is needed to push through this type of challenge is the determination to keep moving- one stroke, one revolution, one stride at a time."
Okay. You want the details.
It is held at the Jersey shore in Long Branch, NJ
What does it consist of?
300 Yd Ocean Swim (Usucally calm in August)
11 Mile Bike tour of Long Branch, NJ (course is flat)
3 Mile Run along Ocean Avenue & Boardwalk (spectator friendly course)
And, you do not have to do all of it by yourself. You can buddy up with a friend, a Mom, a sister or someone you may not have met yet. There are heats that one person can do the Swim and the other person can do the Bike and Jog or vice versa.
All event details can be found here.
What is required is heart.
Of course you need to be "Medically able" to perform the tasks. You do need sneakers, a bike to use and a helmet. But most important. You need heart.
Dr. Sharon's Story
2013 Jersey Girl Triathlon
It was the year I would become 60 years young and I was checking off my bucket list items. One of them was to complete a Triathlon. Now, you have to understand. I am NOT an athlete. You might say I was more of a "tom boy" growing up and I loved to be outdoors, riding my bicycle and jumping the ocean waves. But I had never played sports, per se, participated in any organized events or even thought that I could.
It was my 60th year and I knew if I didn't do it then…it would never happen. So, sometimes If you don't know that you can't do something you say yes and then find out later…."what was I thinking!"
The rest of the story will be told at a different time…but suffice it to say…I DID do it. My goal was to complete it. That was my only commitment. I just wanted to finish….And, too be honest….I really did not want to be the last one to cross the finish line.
What I learned from this experience not only shattered old beliefs and self limiting thoughts…It imprinted my soul with captured moments of standing side by side other women who shared their fears, their cancer, their breakups, their loss, their grief and their "whys" with me as we jogged and biked and sweat together.
What's different about this Jersey Girl Triathlon is that its NOT ABOUT A COMPETITION. It's about completion and compassion and concern for every other woman in the event. The event is designed so that every woman is encouraged and cared for to complete the event in the way that fits their unique situation best.
This event changes lives. Women of every age find strength, ability, endurance, they did not dream possible or were afraid to dream possible.
You will lose weight. Get tone and find a new level of fitness. But, most important is you will break through self-limiting, self-sabatoging and self – inflicting behaviors, thought patterns and boundaries that keep you playing small in the world.
If you are ready to do something really "big" this year ….then come join our Too Fat, Too Slow, Too Old Jersey Girl Tri Group. (No charge for the group)
What will you get?
& It's FREE
The Event is August 3, 2014. Now is the time to begin preparing mentally, physically and spiritually
As group facilitator, Dr. Sharon will provide:
The "treasure map" that you can follow from point A to Point Z….A roadmap…..A guidepost…..All the ins and outs of saying yes to the Jersey Girl.
Also:
How to prepare mentally
What you need to train and participate
The course. The pitfalls and the minefields to be mindful of
Discover your Why.
Proper gear required and optimal choices.
Nutritional strategies.
Tap into Dr. Sharon's expertise as a Functional Medicine Practitioner
Learn how Functional Medicine interprets your lab work
Discover the benefits of PEMF (Pulsed Electro-magnetic therapy)
How to uncover and release unconscious fears and limiting beliefs.
You will also get a chance to meet like minded Tri sisters who have many of the same fears and concerns as you do
but have said, YES! I Can and want to meet you too.
What this won't include:
Sports training and fitness coaching. Dr. Sharon is not an exercise physiologist or sports coach. The focus
of this group will be on the body/mind/spirit aspects of completing this Triathlon. For sports training and more visit
The commitment:
Meet ups Monthly as follows:
One Saturday of each month beginning in February. Meeting times 8AM-10AM in Red Bank, NJ
Dates:
February 22
March 22
Apri 19
May 24
June 21
July 19
You need to be "Medically" able to perform the event.
You need to be willing to bring your vulnerability, your strength, your courage and your heart.
The February meeting is an open meeting to learn more about the group and to determine if this is right for you at this time.
You need to be on Facebook. We will be setting up a "closed" FB page as a majority of the facilitating and sharing will be done in this format.
Here is the link to learn more about the Jersey Girl Triathlon.
.
Ready? Set. Go.
Tell a friend, a sister, a Mom or daughter and support one another is this heart pounding, mindbuster, and extraordinary
opportunity to compete against yourself by busting through the obstacles and challenges that may be stopping you in
life.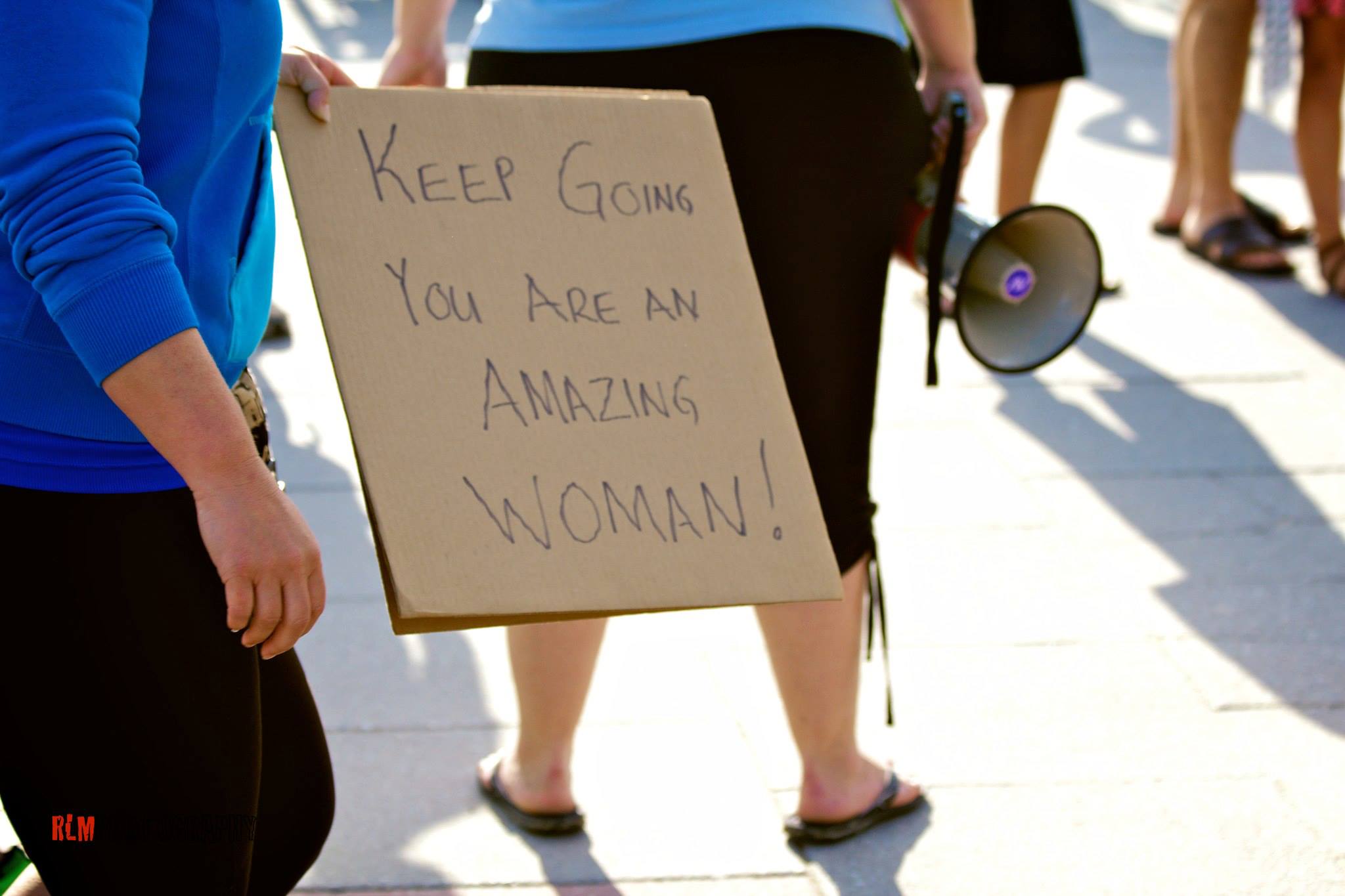 And this is Dr. Sharon completing her 1st Tri at the age of 60. Now…she is facilitating a group of woman who would like to say YES this year and complete their first ever Triathlon.
Dr. Sharon is offering her time and expertise FREE. Just paying it forward!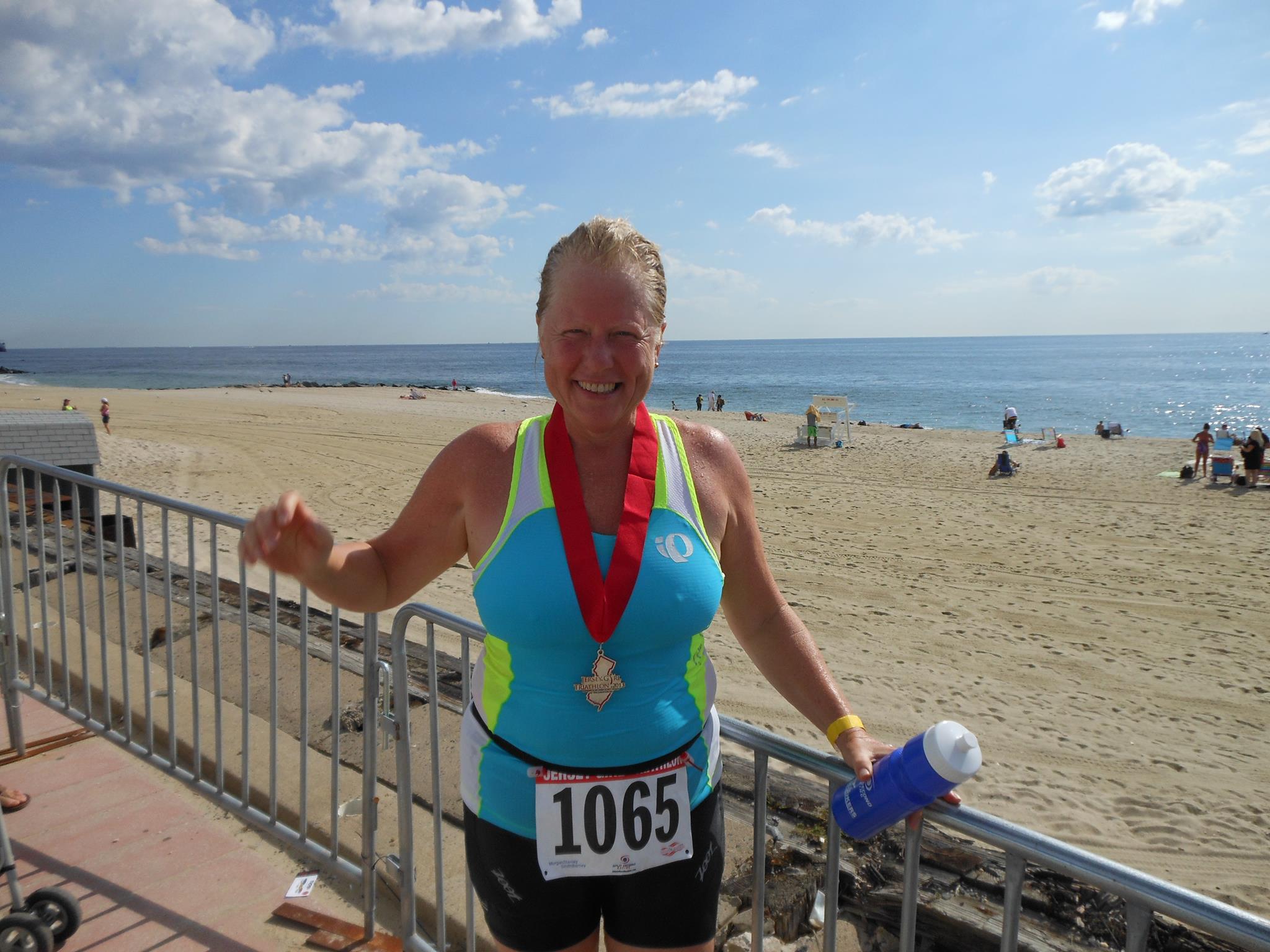 Are YOU in?
Steps to take:
Email us here with your name and contact information.
Save these dates.
You can register for the Jersey Girl Triathlon here (Entry fee required)
180 days and counting.