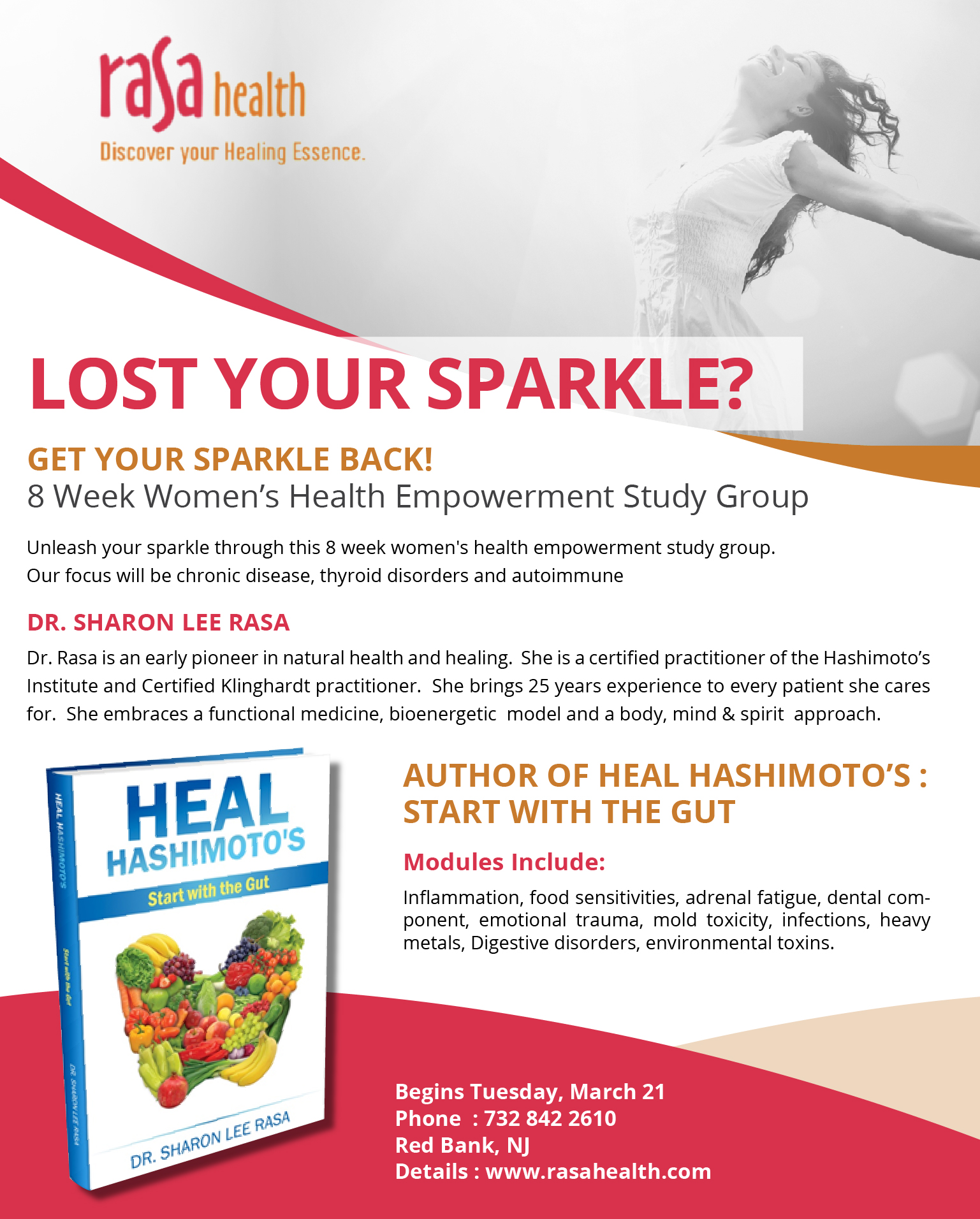 When I first thought about creating a women's health empowerment study group my mind said, "why not a webinar? Social media? Virtual group?" and I found myself thinking as valuable as these resources are they will never replace the one-on-one interaction, community and magic that emerges when a group of highly focused, deeply comitted and richly curious women come together to learn, play and grow.
Wouldn't you agree?
Would you enjoy meeting up with like-minded women interested in a natural approach to health and healing?

Are you ready to dive into lively discussion, and learn from each other?

Have you been misdiagnosed, undiagnosed or told it's all in your head?

Have you been to a multitude of doctors and they say "your labs are normal?"

Have you lost your zest?

Symptoms like:

Tingling, burning, constipation, diarhea, brain fog, exhaustion, weight changes, too cold/too hot, hair loss, insomnia, anxiety &hormone hell?

Our study group will draw from the rich information in the highly touted docu-series "The Thyroid Secret," by Author Dr. Isabella Wentz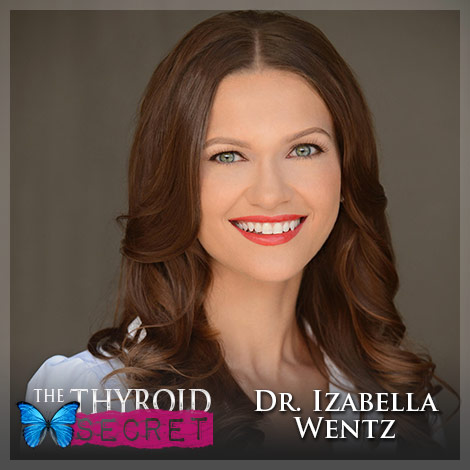 Dr. Izabella Wentz is an internationally acclaimed thyroid expert, autoimmune thyroid disease conqueror, pharmacist, patient advocate, researcher, and author of the New York-Times Best-selling book, Hashimoto's: The Root Cause and Hashimoto's Protocol. Her integrative approach has revolutionized treatments for thyroid disorders, and she has empowered thousands to recover their health by addressing the root causes triggering their symptoms.
Over the past year, Dr. Wentz traveled all around the country interviewing over 100 experts who help their patients overcome thyroid disease and throughout each episode; they share how they did it – and how you can too!
and… Dr. Rasa's 25+ years experience as a Chiropractor, Functional medicine and bio-energetic practitioner and the information in her Amazon Best Seller Heal Hashimoto's: Start with the Gut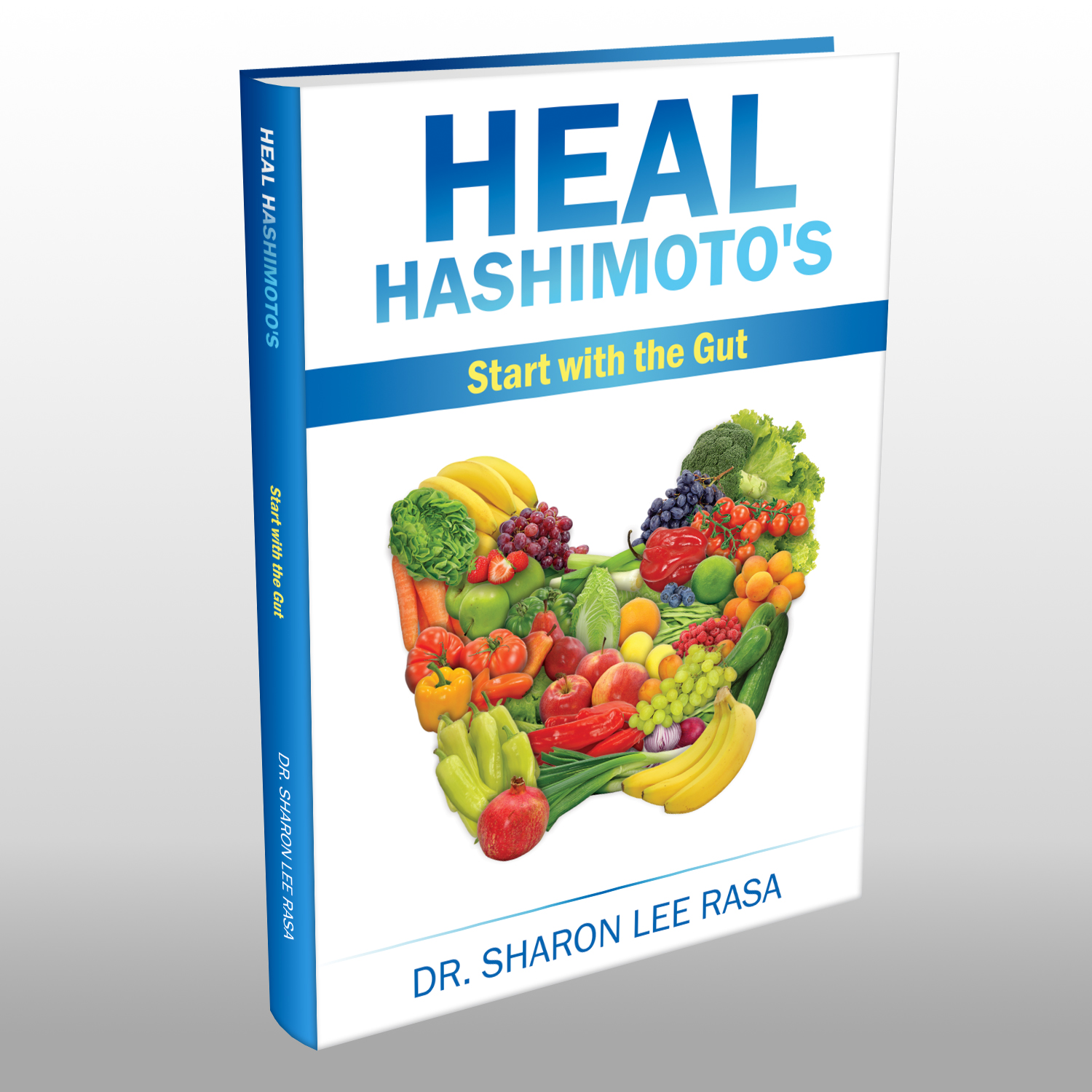 What reader's are saying:
I've recently developed a gut problem with this Hashimoto condition. It's wild. I went to to Gastroenteritis and neither of them connected the Hashimoto to the pain in my gut. I went to allergist, internist, and rhematologist. This book provided far more information explaining why I suffered from gut pain. With Dr. Rasa's help I'm now focused on healing the leaky gut. If you have gut problems I recommend this book~Leonal
This book brought more relief into my life than I could have imagined. Dr. Rasa has gathered information from symptoms and causes to appropriate testing and diet and put it into a clear, easy to understand and follow format. She offers a place to start the healing process and steps to follow as healing progresses. ~ S. Taylor
Every page I learned something new! Having suffered occasionally from depression and anxiety I had no idea how an unhealthy gut can affect your mind and mood. Dr. Rasa explains thyroid, autoimmune and how we can heal with great information, suggestions and makes the case on why this might be the #1 thing you can do to heal. Thank you for writing this book. ~ Nicole
Dr. Rasa's writing style is conversational, reassuring and personal. Her doctor's bag is stocked with expertise and compassion – it's like having a wellness specialist right there with you. "Heal Hashimoto's" is the literary version of good bedside manner. If that inner voice is telling you there's something in this book you need to read…trust your gut and get to it.~ J.T.
As someone who has Hashimotos and MS, this book is a breath of fresh air! I wish I had this information years ago when struggling to find a doctor who could help me. I learned the hard way that many doctors do not truly understand the thyroid which led, in my case, to many wasted years looking for answers and being prescribed the wrong medications which caused even more unnecessary symptoms. Dr. Rasa packs so much information in this one book that it's really all you need to get started on your journey to healing yourself. Thank you Dr. Rasa for sharing your wisdom with those of us who need it! ~Shawn S
Each week will combine discussion, sharing, presentation and even some guest experts addressing our most common questions We'll explore the root causes, the real reason people are so often misdiagnosed and go deeply into some of the most advanced healing treatments anywhere.
Together we will dispell the myths of chronic disease and explore the path to recovering our health to overcome fatigue, hair-loss, brain fog , weight issues and more!
You are not destined to feel unwell

You haven't tried everything yet

Discover your "root cause"

Output equals input- you will get better if you implement the right recommendations

It's better to try than wonder your whole life what if…

I'm here to help\
Dates:
March 21, March 28, April 4, April 11, April 18, April 25, May 2, May 9
Recover your health! Recover Your Sparkle!
Click on this image to register for the study group. Limited space available. Must pre-register
Pre register here